Lennon, Dylan, Alice & Jesus: The Spiritual Biography of Rock and Roll by Greg Laurie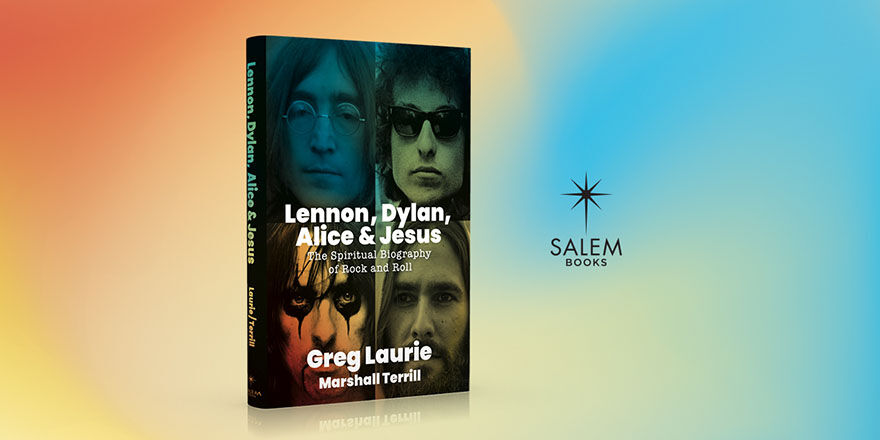 Read the Spiritual Biography of Rock and Roll
From the author of Johnny Cash: The Redemption of an American Icon and Steve McQueen: The Salvation of an American Icon comes Lennon, Dylan, Alice & Jesus, which traces the journeys, rise, fall, and sometimes the redemption of famous entertainers who were brought to their knees—a great place to look up and finally meet their Maker.

Lennon, Dylan, Alice & Jesus examines wretched excess, self-absorption and miraculous redemption; the book is a raw, sensitive, and unforgettable journey of sex, drugs, rock and roll, and sweet salvation. Author Greg Laurie traces the lives of rock stars and entertainment figures and legends who wallowed in the decadence of both the high life and low life, as they alternately experienced Heaven and Hell on Earth. He travels with them into their demonic abysses and joyfully chronicles their ultimate ascension to their prodigal moments.

Readers will enjoy never-before-published accounts of the biggest recording artists of our time and hear testimonies from rockers of the 1950s, 1960s, 1970s, 1980s, 1990s, 2000s, and beyond. More importantly, every reader will find a deeper sense of God's presence, even in times of loneliness and desolation.
You may purchase Lennon, Dylan, Alice & Jesus by Greg Laurie from the following outlets: