11 Biblical Affirmations to Start Your Day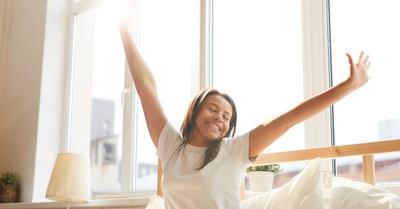 By Liz Lampkin, Crosswalk.com
Waking up in the morning is a blessing. Many people have established a routine that consists of different things to start their day. For instance, some people pray, meditate, do yoga, or exercise. Others may begin the day with breakfast or by reading God's Holy Word, selecting specific scriptures of affirmation to guide their day, create a positive mindset, and help focus on goals for the day. God's Holy Word is filled with love, guidance, correction, and encouragement. If you decide to begin your day with biblical affirmations or you want to start, take a look at the list of verses from the Bible to do so.
1. For God so loved the world that he gave his one and only Son, that whoever believes in him shall not perish but have eternal life. – John 3:16
What better way to begin your day than by affirming God's eternal love for you. Knowing that God sacrificed His only Son to save sinners is a love that is unmatched and one you can be sure of. If you decide to begin your day with this verse, say to yourself; I am loved by the Most-High God.
2. I praise you because I am fearfully and wonderfully made; your works are wonderful, I know that full well. - Psalm 139: 14
All of God's creations are made with His intentional love and care. We are uniquely made in His image; therefore, we are worthy of respect and honor. Awake and walk in each day knowing that as a child of the Most High, you should be respected, but you should also give it. Say to yourself, I am a creation of the Most-High God. I live, walk and breathe with His authority.
3. I can do all things through Christ- Philippians 4:13
Days come with many challenges. Verse 12 of this chapter discusses how to be content no matter your situation. As the chapter continues, we come across verse 13, which tells believers that they can do all things through Christ, who gives them strength. Many believe that this means you can do or accomplish many things placed before you. However, the verse encourages believers to use the strength of Christ to be content during good and bad times. Each day we face brings known and unknown challenges. Having the knowledge and will to be satisfied with the outcome is the attitude every believer should have. Not only this but knowing that you possess the strength of Christ to be content is an amazing thing. Say to yourself; With God, I can withstand no matter what state I am in.
4. My help comes from the Lord- Psalm 121:2
What else needs to be said? Everyone needs help every day with something or someone. God is our help in and out of trouble. God is our help with large and small battles. It is wonderful to start your day realizing that God will help you throughout your days. Say to yourself; God is on my side, God is my help.
5. The Lord is my Shepherd, I shall not want- Psalm 23:1
Shepherds are caretakers and guides for sheep. They feed, guard, and guide them. This verse can serve as a personal comfort for believers to start their day. It lets believers know that God has covered all you need and want because He is our Shepherd. Beginning each day knowing that God has everything you need is comforting. Say to yourself; I have everything I need because God is my Shepherd.
6. Finally, my brethren, be strong in the Lord, and in the power of his might. – Ephesians 6:10
Ephesians 6:10 encourages believers to be strong in God and His strength. This is a powerful affirmation to begin each day because we never know what we will face. Being strong in God and using His strength to face each day is something all believers should do because there are many battles we can only conquer with God. If you use this verse, say to yourself; I am strong in the Lord, and His power lives in me.
7. For I know the plans I have for you," declares the LORD, "plans to prosper you and not to harm you, plans to give you hope and a future.– Jeremiah 29:11
God has beautiful plans for all of His creation. As believers, we will face various trials and tribulations every day. While we're going through them, we may feel as though God has forgotten about us. However, Jeremiah 29:11 reminds us that God's plans for our lives are not designed to harm us but to move us forward in the direction He will have us go. Not only this, the plans He has for us are created for us to anticipate the future He has. Knowing God has already predestined great plans for our lives is an amazing feeling. Say to yourself, no matter what comes my way, God is leading my plans for each day.
8. And my God will meet all your needs according to the riches of his glory in Christ Jesus – Philippians 4:19
God is the supplier of everything. He knows what we need when we need it. His riches in glory are infinite. Starting your day with this verse will bring instant relief regarding how your needs for each day will be met. Knowing that God has what you need according to what He has is the key to relief from worry. Say to yourself; my needs have already been met because I am a child of God.
9. Even fools are thought wise if they keep silent, and discerning if they hold their tongues. – Proverbs 17:28
As we go through the day, we will hear, read, or encounter things we may want to respond to. Proverbs 17:28 tells us that it's best to keep silent and determine what God says about the situation. Silence is golden. It allows hearing what God is saying to you. There's no need to respond to everything as you see fit. Close your mouth, open your heart, ears, and mind and wait patiently for God to give you direction. Say to yourself, I will hold my tongue and wait for God's response.
10. Have I not commanded you? Be strong and courageous. Do not be afraid; do not be discouraged, for the LORD your God will be with you wherever you go. – Joshua 1:9
Starting your day knowing that God is with you wherever you go is a fantastic feeling. Not only this, but God commands us to be fearless because He knows He is with us. As you use this verse to begin your day, you can say to yourself; there's no need to be afraid to face the day for the Lord God walks with me.
11. May the God of hope fill you with all joy and peace as you trust in him, so that you may overflow with hope by the power of the Holy Spirit. – Romans 15:13
This verse is great to begin the day because it provides encouragement wishing that the God who gives hope fills you with joy and peace and so that hope gives you more faith in God through the Holy Spirit. If you use this verse, say to yourself, God has filled me with peace and joy. I trust in Him and know my days will be filled with His power.
Every day God allows you to wake up is a blessing. Therefore, it would be wise to begin each day reading His Holy Word and encouraging yourself with it before your feet hit the ground.
Related Resource - FREE Faith Podcast!
Listen to our FREE faith podcast, Faith Over Fear! You can find all of our episodes on LifeAudio.com. Listen to our latest episode by clicking the play button below:
Photo credit: ©GettyImages/SeventyFour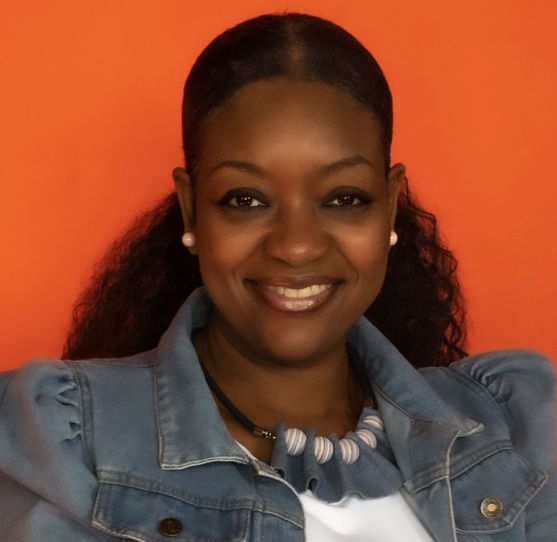 Author Liz Lampkin is an experienced writer, teacher, and speaker. She is an advocate for singles who encourages them to live their best life God's way. Follow her on Instagram @Liz_Lampkin.
Related podcast:
The views and opinions expressed in this podcast are those of the speakers and do not necessarily reflect the views or positions of Salem Web Network and Salem Media Group.
Related video:
Stock Footage & Music Courtesy of Soundstripe.com Thumbnail by Getty Images