25 Beautiful Bible Verses All Women Should Know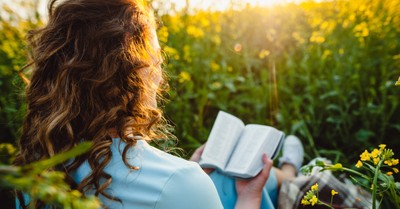 By Whitney Hopler, Crosswalk.com
When you're feeling discouraged or stressed, a powerful way to refresh your confidence and peace is to read beautiful Bible verses. The Bible has a lot to say about the beauty of women, which goes far beyond your appearance to your beautiful mind and heart. In the pages of the Bible, you can discover your true beauty and how beloved you are by your Creator. Here are 25 beautiful Bible verses plus beautiful prayers for women to inspire you.
22 Beautiful Bible Verses All Women Should Know
The Bible features many inspiring women, including powerful female prophets. All of them centered their lives on their relationships with God – and that helped them notice and appreciate the beauty in their lives. These beautiful Bible verses are crucial to discovering what the Bible says about beauty in action. Feel free to read them, reflect on them, and pray about them whenever you need encouragement.
4 Verses about the Beauty of How God Made You:
Song of Songs 4:7: "You are altogether beautiful, my darling; there is no flaw in you."
Genesis 1:27: "So God created mankind in his own image, in the image of God he created them; male and female he created them."
Psalm 139:14: "I praise you, for I am fearfully and wonderfully made. Wonderful are your works; my soul knows it very well."
Proverbs 3:15-18: "She is more precious than rubies; nothing you desire can compare with her. Long life is in her right hand; in her left hand are riches and honor. Her ways are pleasant ways, and all her paths are peace. She is a tree of life to those who take hold of her; those who hold her fast will be blessed."
7 Verses about the Beauty of Strong Faith:
Psalm 46:5: "God is in the midst of her; she shall not be moved; God will help her when morning dawns."
Luke 1:45: "And blessed is she who believed that there would be a fulfillment of what was spoken to her from the Lord."
Proverbs 31:25: "Strength and dignity are her clothing, and she laughs at the time to come."
Proverbs 31:30: "Charm is deceitful, and beauty is vain, but a woman who fears the Lord is to be praised."
1 Peter 3:3-4: "Do not let your adorning be external — the braiding of hair and the putting on of gold jewelry, or the clothing you wear — but let your adorning be the hidden person of the heart with the imperishable beauty of a gentle and quiet spirit, which in God's sight is very precious."
Galatians 3:26-27: "So in Christ Jesus you are all children of God through faith, for all of you who were baptized into Christ have clothed yourselves with Christ."
Ecclesiastes 3:11: "He has made everything beautiful in its time. He has also set eternity in the human heart; yet no one can fathom what God has done from beginning to end."
6 Verses about the Beauty of Wisdom:
Titus 2:3-5: "Likewise, teach the older women to be reverent in the way they live, not to be slanderers or addicted to much wine, but to teach what is good. Then they can urge the younger women to love their husbands and children, to be self-controlled and pure, to be busy at home, to be kind…".
Proverbs 11:16: "A gracious woman gets honor…".
1 Timothy 3:11: "Their wives likewise must be dignified, not slanderers, but sober-minded, faithful in all things."
Proverbs 31:26: "She opens her mouth with wisdom, and the teaching of kindness is on her tongue."
James 1:23-25: "Anyone who listens to the word but does not do what it says is like someone who looks at his face in a mirror and, after looking at himself, goes away and immediately forgets what he looks like. But whoever looks intently into the perfect law that gives freedom, and continues in it – not forgetting what they have heard, but doing it – they will be blessed in what they do."
Philippians 4:8: "Finally, brothers and sisters, whatever is true, whatever is noble, whatever is right, whatever is pure, whatever is lovely, whatever is admirable – if anything is excellent or praiseworthy – think about such things."
5 Verses about the Beauty of Service:
Ephesians 2:10: "For we are God's handiwork, created in Christ Jesus to do good works, which God prepared in advance for us to do."
Proverbs 31:16-17: "She considers a field and buys it; with the fruit of her hands she plants a vineyard. She dresses herself with strength and makes her arms strong."
Proverbs 31:20-21: "She opens her hand to the poor and reaches out her hands to the needy. She is not afraid of snow for her household, for all her household are clothed in scarlet."
1 Timothy 2:9-10: "I also want the women to dress modestly, with decency and propriety, adorning themselves, not with elaborate hairstyles or gold or pearls or expensive clothes, but with good deeds, appropriate for women who profess to worship God."
Colossians 3:12: "Therefore, as God's chosen people, holy and dearly loved, clothe yourselves with compassion, kindness, humility, gentleness and patience."
3 More Beautiful Verses in the Bible:
These final verses focus on the beauty of God's holiness, which we enjoy and reflect on as we grow closer to him:
Psalm 50:2: "From Zion, perfect in beauty, God shines forth."
Psalm 27:4: "One thing I ask from the Lord, this only do I seek: that I may dwell in the house of the Lord all the days of my life, to gaze on the beauty of the Lord and to seek him in his temple."
2 Corinthians 3:18: "And we all, who with unveiled faces contemplate the Lord's glory, are being transformed into his image with ever-increasing glory, which comes from the Lord, who is the Spirit."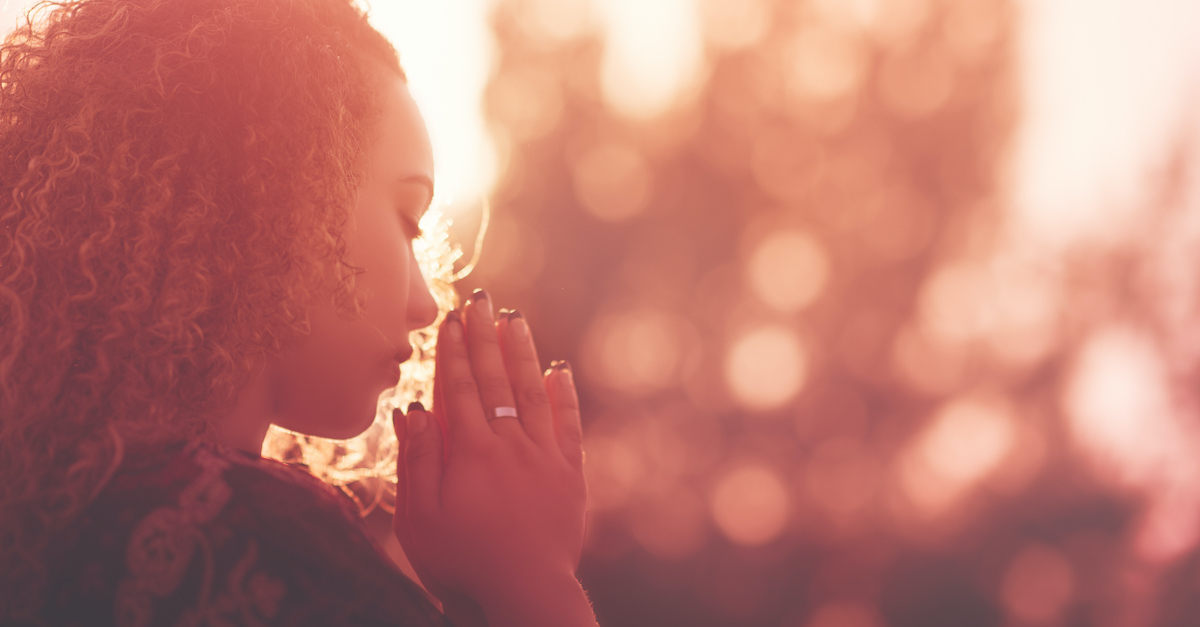 4 Beautiful Prayers for Women
By praying to our Creator, we can discover both God's beautiful work in the world and our beauty as one of his beloved children. My book Wake Up to Wonder describes how intentionally pursuing wonder through prayer helps us notice the beauty of God's work around us. Prayer moves us closer to God, who is the source of all beauty. As we communicate with God through prayer, we also experience God's love for us, which helps us appreciate how beautiful we truly are. Here are four beautiful prayers for women:
1. A prayer to see yourself as beautiful as God sees you: "Beautiful God, please help me notice and appreciate how your beauty is reflected in every part of creation – including me. Help me see myself the way you see me – as someone whose body, mind, and spirit are completely beautiful because they reflect your work. Thank you for making me a beautiful soul and loving me without limits. Empower me to respond well to the barrage of messages that society sends me every day, telling me that I'm not beautiful enough. Whenever I encounter one of those messages (from advertisements to social media postings), remind me that, in truth, I am beautiful. Help me develop the habit of focusing my thoughts on what you say about me rather than on what other people happen to say about me. Thank you, amen."
2. A prayer about your beautiful body: "God, my body is unique and wonderful because you designed it to function in amazing ways. Help me not to worry about any of the differences in my body from the bodies you have given other people – my height, weight, facial features, type of hair, eye or skin color, etc. I trust that you have made me who I am for good purposes. Give me the confidence I need to accept my body fully and appreciate its distinctive beauty. Encourage me to take good care of my body, as well, through such healthy habits as eating nutritious foods and getting enough sleep, and exercising regularly. Thank you, amen."
3. A prayer about your beautiful mind: "Thank you for the gift of my mind, my wise God. Bring beautiful thoughts into my mind so I can deal with every situation in my life wisely and from an accurate perspective that reflects the beauty of your truth. Give me the strength I need to turn my mental focus away from ugly thoughts that don't reflect your healthy and positive values. Teach me to think critically about the thoughts that enter my mind so I can learn to recognize which ones are really true, concentrate on those, and let the rest go. As my mind is flooded with lots of information each day, help me to concentrate, absorb, and understand what's most important. Let me constantly be learning something new that you want me to know. Give me fresh creative ideas each day for solving problems, working on projects, and expressing my thoughts and feelings in ways that bring joy to myself and the people who know me. Thank you, amen."
4. A prayer about your beautiful spirit: "Holy God, thank you for giving me a spirit with eternal and infinite value. Help me to grow closer to you every day by discovering more about your holiness and developing those same virtues in my own life. Teach me to be a more loving person above all since your essence is love. Let me be able to sense the Holy Spirit's presence with me. Help me to trust in the beauty of your purposes for me and to know that whenever I pray, you will respond in beautiful ways to work out each situation for the best. Thank you, amen."
Beautiful Bible verses can renew your faith anytime you need a reminder about how beautifully your beautiful Creator has made you. Feel free to read, ponder, and pray about these verses on beauty anytime. As you do, you'll notice more of God's wondrous work in your life!
Photo credits in order of appearance: ©GettyImages/Oleksandr Yakoniuk, ©GettyImages/Layland Masuda
---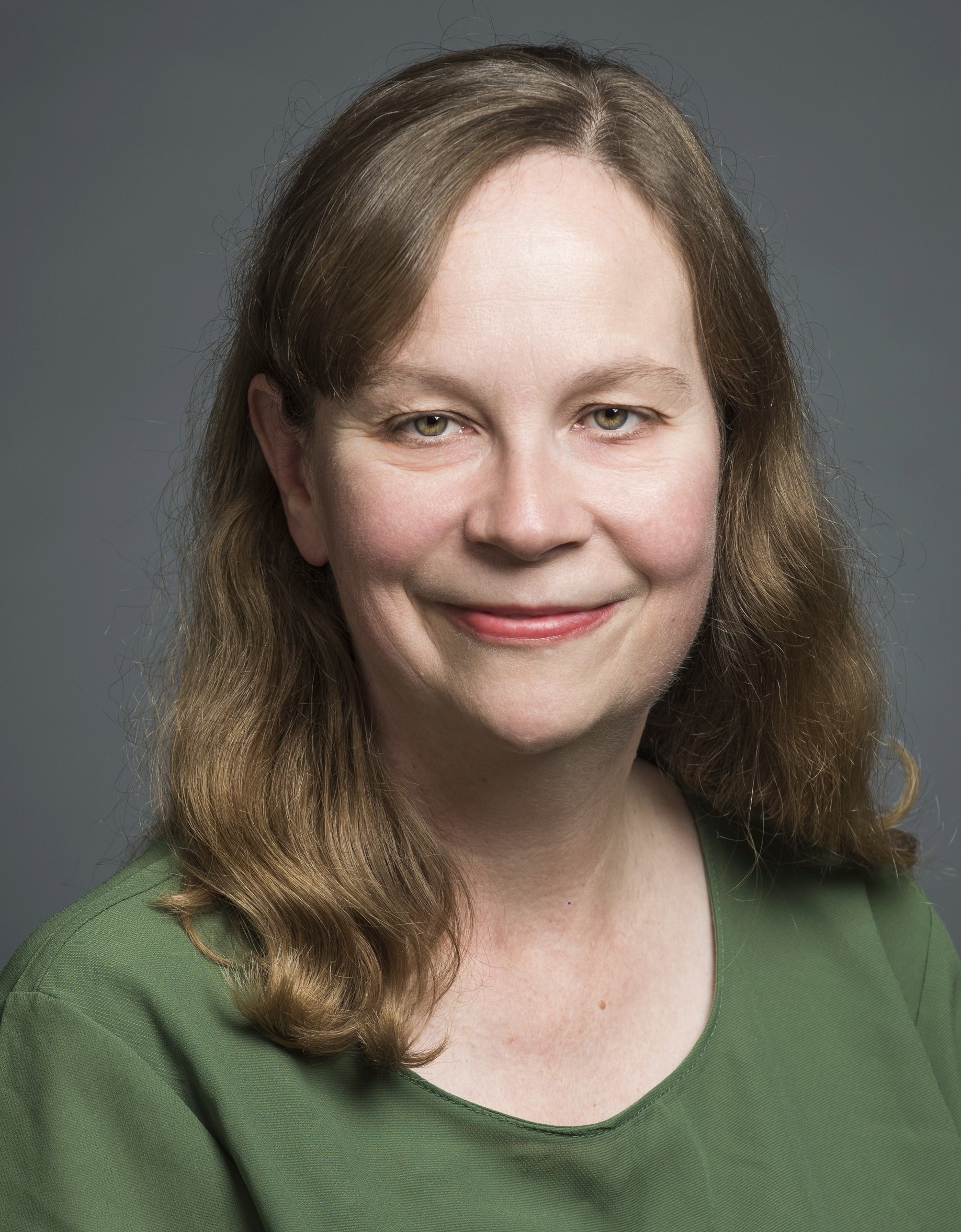 Whitney Hopler is the author of the Wake Up to Wonder book and the Wake Up to Wonder blog, which help people thrive through experiencing awe. She leads the communications work at George Mason University's Center for the Advancement of Well-Being. Whitney has served as a writer, editor, and website developer for leading media organizations, including Crosswalk.com, The Salvation Army USA's national publications, and Dotdash.com (where she produced a popular channel on angels and miracles). She has also written the young adult novel Dream Factory. Connect with Whitney on Twitter and Facebook.